Office of Equity & Inclusion
The James L. Winkle College of Pharmacy Office of Equity & Inclusion is very intentional about the recruitment efforts to increase the number of underrepresented and first-generation pharmacy students. The goal is to increase educational opportunities for diverse students so that the graduating classes reflect the populations that they serve in all communities.
The College's Office of Equity & Inclusion is also aligned with the college's strategic plan. The goal is to help the college embody cultural humility by
ensuring that the faculty, staff, students, and residents receive appropriate training to build a culture of respect
improving recruitment and retention of diverse faculty and staff;
creating partnerships and awareness with underrepresented minority students
providing support for a diverse student body
The University of Cincinnati Winkle College of Pharmacy pledges to embrace, respect, and embody the principles of diversity, equity, and inclusion. Our college community represents the patients we serve. We denounce racism and promise to listen, to learn, to grow, and to be a catalyst for change. We stand with our students, faculty, staff, and alumni against violence and social injustice and strive to overcome disparities. Our mission is resolute as we continue to uphold and promote the values of our profession and service to our community. We will promote healing - together.
Signed,
The Executive Committee (faculty, staff, and administration)
Aaron Ridenour, President, PharmD Student Tribunal Government
Apipa Wanasathop, PResident, Graduate Association of Pharmaceutical Sciences Students (GAPSS)
The College of Pharmacy has a Council on Diversity. This council is responsible for promoting diversity, equity and inclusion through community outreach, partnerships, mentoring, training, data analytics, and other support programs to encourage an environment of respect for our differences & similarities within the College of Pharmacy. The council is chaired by the diversity officer. The Chair of this committee works with the members to make sure the projects from the committee are implemented.
The Pre-Pharmacy Preview Day is another opportunity for prospective students to learn more about the profession of Pharmacy and the PharmD program at the University of Cincinnati. Students participate in a skills lab activity and hear from a panel of pharmacy students and pharmacists with various backgrounds. Diverse high school students with an interest in science and math classes are encouraged to attend this event.
The Council on Diversity High School subcommittee has reached to the community by completing several workshops. The team coordinated two Career Exploration Days for diverse high school students with Allergan Pharmaceutical company. The students tour the facility and learn about the many careers in pharmacy.
The 4th Annual Magic of Cosmetic Science workshop is designed to give high school students an inside look at how cosmetic lotions, creams, body washes and lip gloss are made and to also foster interest in the sciences. Approximately 28 students from over a dozen local schools attended the workshop. In addition to guest speakers, there were hands-on lab sessions.
The University of Cincinnati College of Pharmacy partnered with Shroder High School, to develop a summer school intercession program. Students engage in activities that promote personal and professional skill- development such as: collaboration, teamwork, creativity, critical thinking, and problem-solving in areas with a pharmacy focus. This intercession program had four areas this year: Medical Math (reinforcing math skills required for science); developing Interpersonal skills for business (working on soft skills); project based learning (building critical thinking skills in science); seminar (current and relevant topics in science and medicine). The students traveled to University of Cincinnati College of Pharmacy two days during the week long program. During their first visit, students learned about the career of Pharmacy and they learned they worked on an activity in our skills lab. During their second visit to the COP, the students learned how to develop a research project with Dr. Melinda Butsch Kovacic. In addition, Chandra Ade-Brown informed the students about Cosmetic Science.
The College of Pharmacy is piloting a Pharmacy Technician Program with Woodward High School. Four African American students are completing an online credential course through Pharmacy Tech University. The students are completing clinical hours at UC College of Pharmacy. The students visit the pharmacy school's skill lab for active learning sessions to re-enforce pharmacy skills needed to pass the Pharmacy Technician Certification Exam. Once certified, the students will be able to work in a pharmacy after graduating from high school.
The University of Cincinnati College of Pharmacy has a partnership with the Cincinnati Pharmaceutical Association (CinPhA). This is a pharmacy organization focused on the needs of the minority community. CinPhA awards scholarships based on essays that are submitted to the organization.
University of Cincinnati Scholars Prep and the University of Cincinnati Scholars Program are summer enrichment programs for minority high school students. The participants spend time learning about career paths and options, and exploring team building. These students spend time at the College of Pharmacy learning the role of pharmacists as a member of the health care team.
SNPhA/NPhA are diverse organizations dedicated to coordinating programs that will improve the healthcare and pharmacy for the underserved and underrepresented populations.
The College of Pharmacy sponsors a Clinical Skills competition to prepare students for the Regional and National competitions. In 2018, James L. Winkle College of Pharmacy PharmD students Brandon McCrea ('18) and Tommy Montgomery ('19), won SNPhA's Zone II, III, and IV regional contest.
Speak up when an incident occurs!
Approach as if the individual means no harm
Acknowledge positive and explain negative impact
Ask Questions- What do you mean?
Speak with respect and be civil
Interrupt and redirect- "Let's not go there"
Narrow- "Are you referring to all or someone in particularly"
Broaden to universal human behavior- "This is not just a gay thing it applies to all"
If you can't think of what to say then say "Ouch" this will give pause so that you can educate why the words hurt
May have to explain at a later date
Be professional at all times!
Recent Demographic Data

| Race | 2016 | 2017 | 2018 | 2019 | 2020 |
| --- | --- | --- | --- | --- | --- |
| American Indian or Alaska Nave | 1 (0.2%) |   |   |   |   |
| Asian | 33 (6.7%) | 36 (7.2%) | 38 (7.5%) | 37 (7.3%) | 43 (8.3%) |
| Black or African American | 38 (7.7%) | 46 (9.2%) | 53 (10.5%) | 60 (11.9%) | 77 (14.9%) |
| Hispanic/Lano | 12 (2.4%) | 15 (3.0%) | 22 (4.3%) | 25 (5.0%) | 26 (5.0%) |
| Nonresident Alien | 37 (7.5%) | 40 (8.0%) | 53 (10.5%) | 57 (11.3%) | 57 (11.0%) |
| Race/Ethnicity Unknown | 24 (4.8%) | 23 (4.6%) | 22 (4.3%) | 17 (3.4%) | 5 (1.0%) |
| Two or More Races | 13 (2.6%) | 11 (2.2%) | 7 (1.4%) | 12 (2.4%) | 16 (3.1%) |
| White | 338 (68.1%) | 328 (65.7%) | 312 (61.5%) | 297 (58.8%) | 293 (56.7%) |
| Grand Total | 496 (100.0%) | 499 (100.0%) | 507 (100.0%) | 505 (100.0%) | 517 (100.0%) |
Daniel Acosta Jr. Endowment
Harold Waller Diversity Scholarship
CVS Multilingual Scholarship
CVS Spanish Scholarship
Walgreen Diversity & Inclusion Excellence Scholarship
Walgreens Multilingual Scholarship
This is the third year in a row that the James L. Winkle College of Pharmacy has won the HEED Award. In 2018, the Winkle College was notable as the only college of pharmacy among the HEED recipients.  
HEED recognizes colleges that demonstrate an outstanding commitment to diversity and inclusion.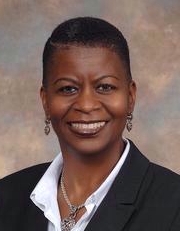 Patricia Achoe
Director of Equity and Inclusion
Pat has a shared position funded by a collaboration with The Kroger Co. In this role at UC, Pat works with diverse  middle, high school and undergraduate students to improve the pipeline for the college; coordinates training programs for the faculty, staff and students; lectures; and chairs the Diversity, Equity and Inclusion Committee.