Office of Professional Education & Assessment
The James L. Winkle College of Pharmacy Office of Professional Education & Assessment works with faculty and preceptors.
Ensure curricular alignment with evolutions in the practice of pharmacy and the pharmaceutical sciences;
Implement innovative educational delivery and assessment;
Increase interprofessional education, training and collaboration;
Expand and improve introductory and advanced pharmacy practice experiences;
Facilitate the continuous assessment of achievement of college goals and student outcomes within the professional pharmacy program and the graduate education programs;
Support compliance with accreditation standards
The Winkle College of Pharmacy is committed to the education and training of highly competent student pharmacists. The information provided here is for the public with measures of student performance as we work to achieve our mission and goals.
Doctor of Pharmacy graduates must successfully pass the North American Pharmacist Licensure Examination (NAPLEX) to practice pharmacy in the United States. Our graduates consistently perform above the national average on this examination.
Student success at the Winkle College of Pharmacy is monitored continuously. Students who encounter academic difficulty are identified through an "Early Academic Intervention Program" so that academic support and counseling can be provided in a timely manner. Tutoring services provide students with additional resources to assist with their performance and optimize academic success, especially as they transition from pre-pharmacy to the professional program. The overall attrition rate (10.9%) is lower than the national average for Doctor of Pharmacy programs.
In 2016, 92 students were admitted into the program with a target graduation of 2020. In 2020, 89.1% of those students graduated on time. For those with delayed graduation (n=6), 3 were due to academic difficulty, and 3 for personal / professional or other reasons.  For those students who withdrew from the program (n=4), 2 were due to academic dismissal, and 2 were due to personal / other reasons.
Postgraduate Employment:  50%
Postgraduate Residency or Fellowship Training: 40%
Unknown:  10%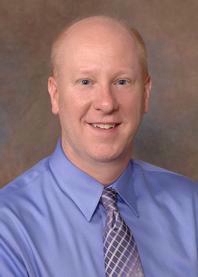 Brad E. Hein
Associate Dean for Professional Education & Assessment
Associate Professor , Pharmacy Academic Affairs
145G Kowalewski Hall
Dr. Hein graduated from the University of Cincinnati College of Pharmacy in 1996 with his BS degree and in 1998 with his PharmD degree. He then completed a residency specializing in internal medicine with the St. Louis College of Pharmacy. Dr. Hein currently practices as an internal medicine clinical pharmacy specialist at The Christ Hospital in Cincinnati, OH. Dr. Hein teaches in a variety of courses and is the content expert for gastrointestinal and renal therapeutics. Dr. Hein's research interests include: inpatient glucose control, palliative care and pain management, treatment of electrolyte disorders, geriatric patient care, infectious disease and the scholarship of teaching, learning and assessment. Dr. Hein has published over 40 papers and abstracts. Dr. Hein has recently chaired the Curriculum and Outcomes Assessment committee and serves on various curricular, assessment, student performance and search committees.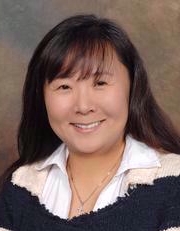 Karissa Y. Kim
Director of Continuing Pharmacy Education
Associate Professor, Pharmacy Practice and Admin Sciences
183 Kowalewski Hall
Dr. Kim  is Clinical Associate Professor at the James L. Winkle College of Pharmacy.  She is course director for Non Prescription Therapeutics I and II and teaches in many other required and elective courses.  Her research and practice interests include health literacy, SBIRT, anticoagulation and hypertension.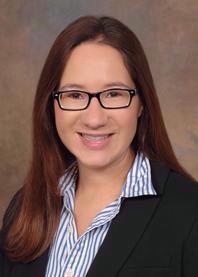 Laura F Carnaghi
Associate Director Academic, Pharmacy Academic Affairs
145D Kowalewski Hall