Postdoctoral Academic Fellowship
The University of Cincinnati (UC) James L. Winkle College of Pharmacy Postdoctoral Fellowship prepares graduates to be successful members of an academic community as faculty members that participate in teaching, clinical practice, research, and service.
Candidates should be passionate about entering academia and want to become a faculty member at a college of pharmacy. Under the guidance of experienced faculty, the fellow will obtain training and gain experience in many aspects of academia such as teaching, administration and research. The fellow will also gain additional training and experience, beyond a teaching certificate program, in skills related to teaching and to becoming an effective part of an academic community. The fellow will work with several administrators in the college to develop new programs, participate in research project oversight, and to assist with accreditation. The candidate will have multiple opportunities to teach, mentor, and continue to develop their clinical skills.
The fellow will spend 1.5 days per week at a clinical practice site and 3.5 days per week at the college of pharmacy.
Components of this Program
Teaching (30% time allotment)

The fellow will be responsible for teaching in the PharmD curriculum including but not limited to: small group recitations, skills labs, online forums, active learning activities, large group lectures, and course coordination. Individuals will also mentor APPE students and residents at clinical practice sites and outreach events.



Clinical Practice (30% time allotment)

During the fellowship, the fellow will continue to gain experience in clinical pharmacy services in able to further refine skills and contribute to a future vision of pharmacy. The individual will work closely with an interprofessional team at the Cincinnati Health Department who provide care to underserved urban patients within federally qualified health centers. Ideally, this fellow will collaborate with other health professionals and faculty to improve patient care and training of students.



Service (25% time allotment)

The fellow will participate in multiple college committees including executive, division and college committees during their one-year appointment. Outside of these committees, potential longitudinal service projects include: strategic plan development, graduate program review, and residency accreditation. The fellow will also help to manage PGY1 community-based pharmacy residents and is encouraged to practice service outside of the college on a regional, state, and national level.



Research (10% time allotment)

Although this is not primarily a research fellowship, the fellow will be expected to participate in research projects to mature into a proficient researcher. The fellow will have the opportunity to be mentored by a diverse faculty with an impressive record of accomplishments in the field of research. The individual may serve as a project manager, if the opportunity exists at the time of the fellowship.



Preparing Future Faculty Program (5% time allotment)

The fellow will participate in the University of Cincinnati's Preparing Future Faculty (PFF) program, a nationally recognized mentorship and instructional credentialing program. As a participant in PFF, the fellow will take one class each semester, attend university wide workshops with students from other disciplines, and participate in a 40 hour mentoring experience with established pharmacy faculty.
[above uses letters instead of numbers on original website]
Candidates should possess a PharmD degree from an ACPE-accredited college of pharmacy and a have completed an ASHP-accredited PGY1 residency program or equivalent.
To apply, candidates should create an Applicant Profile on UC's website and apply to the position posting. Required documents include: CV/Resume, cover letter, and contact information for three (3) professional references. Application review will begin immediately. The position will remain open and applications will be reviewed until the position is filled, with a tentative start date of Summer 2019.
Annual Stipend: $50,000
One year appointment as a Clinical Instructor of Pharmacy Practice and Administrative Sciences
Financial assistance to attend 3 national, professional meetings
Health insurance for individual/spouse and dependents which includes medical, dental and vision
Contributions in Ohio Public Employee Retirement Systems (OPERS)
Tuition remission up to 3 credit hours/semester which may be used to complete initial coursework for MS in Pharmacy Leadership Certificate
Fellowship Program Preceptors
Administrative Preceptors
Neil J MacKinnon
Dean
Professor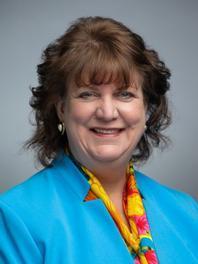 Pamela C Heaton
Interim Dean
Chair of Pharmacy Practice Division
Professor, Pharmacy College of Pharmacy
365 Kowalewski Hall
513-558-4177
Pamela C. Heaton is Interim Dean and Professor of Pharmacy Practice and Administrative Sciences at the Winkle College of Pharmacy at the University of Cincinnati. She teaches a required pharmacy ethics course in the Doctor of Pharmacy curriculum.  She also trains graduate students in the area of health outcomes.   
 
Her current research focus is on the use of secondary databases to evaluate clinical, humanistic and economic outcomes of drug therapy.  She has published over 80 manuscripts and presented over 100 poster presentations.  With Kroger pharmacy, along with the Cincinnati Health Council, Health Bridge and several hospitals, Dr. Heaton received a grant from NACDS Foundation to determine whether community pharmacists can reduce 30-day readmissions for patients with priority conditions. 
 
Dr. Heaton participates on many college committees at the University of Cincinnati and is faculty advisor for the graduate student association.  Dr. Heaton is also involved in other national organizations including the International Society for Pharmacoeconomic and Outcomes Research, American Society of Health-System Pharmacy and the American Pharmacists Association. Dr. Heaton is Editor in Chief of the Journal of the American Pharmacists Association.  Dr. Heaton is an active member of American Academy of Colleges of Pharmacy (AACP).  Her AACP service has included Chair of the Ethics Sig (2008-2009), college delegate (2008) and alternate (2007), speaker for AACP Special Session programming (2008), Mentor for WalMart Scholarship (2012), Section Programming Committee (2012-2013), Member of Rising Stars ad hoc committee (2013), Chair of the SAS Awards Committee (2013-2014), facilitator for SAS Section Roundtables (2014) and Chair Designee/Chair Elect, Chair and Immediate Past Chair of the SAS Section(2016-2020), Chair Elect of the Council Sections (2020) and AACP Board of Advisor Member (2020-2023). Working with a subgroup of the SAS section, she coauthored a publication titled "Characteristics of Social and Administrative Sciences Graduate Programs and Strategies for Student Recruitment and Future Faculty Development in the United States."  Additionally, in 2012-2013, she participated in the in the Academic Leadership Fellows Program. 
 
She earned her Bachelors of Pharmacy degree and Doctor of Philosophy degree from the University of Cincinnati.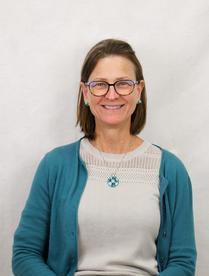 Bethanne Brown
Professor, Pharmacy Practice and Admin Sciences
283 Kowalewski Hall
513-558-8872
Bethanne Brown is a Clinical Professor of Pharmacy Practice at the University Of Cincinnati College Of Pharmacy.  She received her B.S in Pharmacy from Purdue University in 1989 and her Doctor of Pharmacy from the University of Cincinnati in 2004.  Dr. Brown is a registered pharmacist in both Indiana and Ohio. She is a board certified ambulatory care pharmacist  (BCACP) and Tobacco treatment specialist (TTS). Prior to starting her academic career in 2000, she worked in a variety of practice sites within the pharmacy profession including: community, acute patient care focusing on intensive care and operating room practice, and home infusion.  In 2000, she joined the College of Pharmacy to help in the development of a skills based, practice focused sequence of courses titled: Pharmacy Practice Skills Development.  Current teaching responsibilities include: Motivational Interviewing, PREP: Patient Relationship Enhancement Process, and Capstone Course.  Her current practice site is at the Primary Health Solutions in Hamilton, Ohio. She is part of an interprofessional team providing chronic disease state management within a federally qualified health center.   She currently serves as residency preceptor director for the University of Cincinnati PGY1 Community-Based and PGY2 Ambulatory Care Pharmacy Practice Residency programs. 

Her research interests include motivational Interviewing,  pharmacist integration into Primary Care and supporting resident lead clinical based research.