PGY1 Community - Walgreens / UC
The Walgreens Community-Based Pharmacy Residency Program is a post-graduate experience designed to establish practitioners as leaders in community and specialty pharmacy. Graduates of this program will be qualified to accept community management, clinical, and specialty pharmacy positions.
The residency is based at the local Community Specialty Pharmacy in Cincinnati, Ohio. The pharmacy teams service patients with many disease states including Chronic Inflammatory Diseases, HIV/AIDS, Hepatitis, and Transplant. The community pharmacists at these sites work closely with providers, patients, and the community to provide optimal drug therapy for patients. In addition, residents gain insights on management issues that can affect the implementation of patient care services in the community and specialty pharmacy setting.
This program is affiliated with the James L. Winkle College of Pharmacy at the University of Cincinnati and has been granted accreditation from the American Society of Health-Systems Pharmacists and the American Pharmacists Association.
Residency Activities
The resident will participate in the provision of patient care services through the following:
Disease state management in chronic inflammatory disease, HIV/AIDS, hepatitis, and transplant.
Provide medication therapy management service across practice sites
Pharmacist administered immunizations and off-site clinics
Community outreach programs
Patient centered dispensing 8 hours per week

The resident will participate in the following activities that strengthen practice management and educator skills:
Design and conduct practice-based research projects
Present research findings at appropriate regional and national professional meetings
Educate a variety of learners including pharmacy students, pharmacists, patients, and providers
Complete a teaching certificate program
Serve as preceptor to pharmacy students on advance community practice rotations
ASHP/APhA Community-Based Residency Program Universal Purpose Statement
PGY1 residency programs build upon Doctor of Pharmacy (PharmD) education and outcomes to develop pharmacist practitioners with knowledge, skills, and abilities as defined in the educational competency areas, goals, and objectives. Residents who successfully complete PGY1 residency programs will be skilled in diverse patient care, practice management, leadership, and education, and be prepared to provide patient care, seek board certification in pharmacotherapy (i.e., BCPS), and pursue advanced education and training opportunities including postgraduate year two (PGY2) residencies.
Walgreens and University of Cincinnati Residency Program Description

The Walgreens and University of Cincinnati (UC) PGY1 Community-Based Residency Program provides postgraduate training to pharmacists in order to achieve their professional goals, become a leader within the profession, provide compassionate care for the members of their community, and contribute to the Walgreens Company's advancements in health care.
A graduate from the Walgreens Community Pharmacy Residency Program would be viewed to possess equivalent experience to seek a pharmacy manager position within a specialty or traditional community pharmacy practice site. Our graduates will leave obtaining skills related to the following areas of pharmacy practice:

 Proactive Care-provide care for patients across the spectrum of complexity in a longitudinal fashion from the community and specialty pharmacy arenas.
 Management-gain mentored experiences working on and leading cross-functional teams within a large, multi-disciplinary, multinational corporation from store to corporate levels
Health Outcomes- collaborate with pharmacists dedicated to improving patient health outcomes thru education, adherence counseling, and communication
Relationship building- develop  interdisciplinary and interprofessional teams to enhance collaboration and external relationships
Teach- all levels of learners from patient/caregiver to student to provider
Practice Partner Location
260 Stetson Street, Suite F, Cincinnati, Ohio 45219
Stephanie Cady RPh, Residency Program Director
AJ Buschle, PharmD
Kristy Nguyen PharmD,
Mike Hegener PharmD, BCACP
Rich Miller RPh, Healthcare Specialty Supervisor
Kendall Germann PharmD
Steve Grawe PharmD
Megan Rasch PharmD, BCACP, AAHIVP
Bethanne Brown PharmD, BCACP
Karissa Kim PharmD, BCACP
Doctor of Pharmacy degree from a college or school of pharmacy accredited by the Accreditation Council for Pharmacy Education
Ohio & Kentucky pharmacist licensure within 90 days of the start of the residency program
Complete the online resident position application at https://jobs.walgreens.com
Submission of residency application materials to Pharmacy Online Centralized Application Service (PhORCAS).
Curriculum Vitae
Three professional letters of recommendation
Official university transcripts
Letter of intent explaining why you are pursuing a community pharmacy residency and what you hope to gain from the residency program
On-site or virtual interview (upon invitation)
Presentation on topic to be determined by interview committee
Registered with the National Matching Service (NMS)
Select candidates will be invited for an on-site or virtual interview in January or February. The Walgreens/University of Cincinnati PGY1 Community-Based Pharmacy Residency Program in Cincinnati, OH (in affiliation with the UC James L. Winkle College of Pharmacy) has been granted accreditation from American Society of Health Systems Pharmacists in partnership with the American Pharmacists Association. This Residency site participates in the ASHP Resident Matching Program and agrees that no person at this site will solicit, accept, or use any ranking-related information from any residency applicant.
All application materials must be submitted no later than January 15th for candidates to be considered for our program.
Competitive stipend of $53,000/year base salary
Comprehensive medical plan
Travel allowance for pharmacy related conferences
Residents are eligible for Paid Time Off (PTO). Resident pharmacists may accrue approximately 10 days (80 hours) depending on average hours worked and time in position.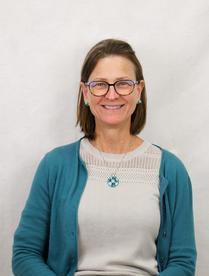 Bethanne Brown
Professor, Pharmacy Practice and Admin Sciences
Bethanne Brown is a Clinical Professor of Pharmacy Practice at the University Of Cincinnati College Of Pharmacy.  She received her B.S in Pharmacy from Purdue University in 1989 and her Doctor of Pharmacy from the University of Cincinnati in 2004.  Dr. Brown is a registered pharmacist in both Indiana and Ohio. She is a board certified ambulatory care pharmacist  (BCACP) and Tobacco treatment specialist (TTS). Prior to starting her academic career in 2000, she worked in a variety of practice sites within the pharmacy profession including: community, acute patient care focusing on intensive care and operating room practice, and home infusion.  In 2000, she joined the College of Pharmacy to help in the development of a skills based, practice focused sequence of courses titled: Pharmacy Practice Skills Development.  Current teaching responsibilities include: Motivational Interviewing, PREP: Patient Relationship Enhancement Process, and Capstone Course.  Her current practice site is at the Primary Health Solutions in Hamilton, Ohio. She is part of an interprofessional team providing chronic disease state management within a federally qualified health center.   She currently serves as residency preceptor director for the University of Cincinnati PGY1 Community-Based and PGY2 Ambulatory Care Pharmacy Practice Residency programs. 

Her research interests include motivational Interviewing,  pharmacist integration into Primary Care and supporting resident lead clinical based research.