Our program is a 12 month long experience which prepares graduates to fill clinical positions within the ambulatory care setting
Experiences include:
30 to 32 hours per week providing direct patient care within the primary care team environment.
4 hours per week dedicated to research/projects
4 to 8 hours per week engaged in practice management activities both at the corporate and clinic level
Up to 4 hours per week involved in teaching at the College of Pharmacy
Up to 16 hours per month for 6 months engaged in Community Based Practice- this experience is based on PGY1 program.
Mission/Vision/Values
Mission:
to improve community wellness through access to quality, afforadable, integrated primary healthcare.
Vision:
To be the future of integrated primary healthcare.
Values:
Patient - Centered, Excellence, Respect, Compassion
Practice Site Locations:
Hamilton Second Street: 210 S. 2nd Street, Hamilton, OH  45011
Hamilton West: 903 NW Washington Blvd., Suite A, Hamilton, OH  45013
Middletown: 1036 S. Verify Pkwy., Middletown, OH  45044
Site Coordinator:
Craig Stiens, PharmD, Director of Pharmacy Services

Primary Health Solutions - Bever Center, 210 South Second Street, Hamilton, OH  45011
cdstiens@gmail.com; (513) 746-5089
Work as part of a diverse interprofessional care team providing care to the underserved.
Provide chronic disease state management services working under collaborative practice agreements.
Expand and hone your teaching skills with a variety of learners including: patients, caregivers, health professionals and health professions students.
Institute and measure the outcomes of a pharmacy driven new disease state management service.
Engage in mentored quality improvement project as part of practice management experiences.
Length of program:  12 months, beginning the Monday after July 4th. 
ASHP PGY2 Universal Purpose Statement
PGY2 Program Purpose: PGY2 pharmacy residency programs build on Doctor of Pharmacy (Pharm.D.) education and PGY1 pharmacy residency programs to contribute to the development of clinical pharmacists in specialized areas of practice. PGY2 residencies provide residents with opportunities to function independently as practitioners by conceptualizing and integrating accumulated experience and knowledge and incorporating both into the provision of patient care or other advanced practice settings. Residents who successfully complete an accredited PGY2 pharmacy residency are prepared for advanced patient care, academic, or other specialized positions, along with board certification, if available.
The University of Cincinnati PGY2 Ambulatory Care Residency Program
Our program prepares residents to fill positions as clinical providers of advanced patient care services in ambulatory settings with a focus on underserved communities. The program will equip the resident to:
Provide culturally appropriate direct patient care services as part of a primary care team. 
Develop long-term, essential relationships with providers, peers patients, caregivers and the community.
Further refine, in a mentored environment, teaching, research and practice management skills.
To Apply:
Successfully completed or on track to complete a PGY1 or PGY1 community-based residency program by June 30th of the application year
Be licensed or eligible for licensure in the State of Ohio
Be able to legally work in the U.S. prior to submitting his/her application to the program
Registered with the National Matching Service (NMS)
Be eligible to administer immunizations in the State of Ohio
Application Materials:
Residency candidates must include:
Select candidates will be invited for an on-site interview in January or February. The PGY-2 Ambulatory Care Pharmacy Practice Residency at the UC James L. Winkle College of Pharmacy in Cincinnati, OH is in pre-candidate status by the American Society of Health Systems Pharmacists. We will be applying for accreditation in 2020. This Residency site participates in the ASHP Resident Matching Program and agrees that no person at this site will solicit, accept, or use any ranking-related information from any residency applicant.
December 31st of the application cycle.
Competitive Annual Stipend
Health Insurance

Individual/Spouse/Dependents
Medical/Dental/Vision

Contributions in Ohio Public Employee Retirement Systems (OPERS).
Vacation/Sick time
Tuition Remission
Financial assistance to attend professional meetings
Teaching Certificate Program
One-year appointment as a Clinical Instructor of Pharmacy Practice and Administrative Science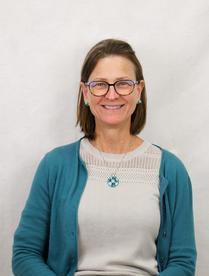 Bethanne Brown
Professor, Pharmacy Practice and Admin Sciences
283 Kowalewski Hall
Bethanne Brown is a Clinical Professor of Pharmacy Practice at the University Of Cincinnati College Of Pharmacy.  She received her B.S in Pharmacy from Purdue University in 1989 and her Doctor of Pharmacy from the University of Cincinnati in 2004.  Dr. Brown is a registered pharmacist in both Indiana and Ohio. She is a board certified ambulatory care pharmacist  (BCACP) and Tobacco treatment specialist (TTS). Prior to starting her academic career in 2000, she worked in a variety of practice sites within the pharmacy profession including: community, acute patient care focusing on intensive care and operating room practice, and home infusion.  In 2000, she joined the College of Pharmacy to help in the development of a skills based, practice focused sequence of courses titled: Pharmacy Practice Skills Development.  Current teaching responsibilities include: Motivational Interviewing, PREP: Patient Relationship Enhancement Process, and Capstone Course.  Her current practice site is at the Primary Health Solutions in Hamilton, Ohio. She is part of an interprofessional team providing chronic disease state management within a federally qualified health center.   She currently serves as residency preceptor director for the University of Cincinnati PGY1 Community-Based and PGY2 Ambulatory Care Pharmacy Practice Residency programs. 

Her research interests include motivational Interviewing,  pharmacist integration into Primary Care and supporting resident lead clinical based research.