It is my pleasure to welcome you to the Division of Pharmaceutical Sciences at the James L. Winkle College of Pharmacy at the University of Cincinnati.
The overall mission of the Division of Pharmaceutical Sciences is to advance the state of knowledge in the pharmaceutical sciences through our research in the discovery, design and action of therapeutic agents and health care products and to provide the highest level of instruction in pharmaceutical sciences in the PharmD and MS/PhD curricula. The division actively supports graduate education that leads to advanced degrees in the pharmaceutical sciences in order to provide highly trained scientists for the pharmaceutical, cosmetic and personal care industries, government agencies, and academia.
The Division of Pharmaceutical Sciences currently consists of 16 full-time faculty. Division faculty are accomplished scientists with backgrounds in pharmacology, pharmaceutics, pharmacokinetics, medicinal chemistry and cell and molecular biology. They conduct innovative research in fundamental and translational biomedical sciences. The research focus areas of the division include experimental therapeutics, with a particular emphasis in neuroscience and cancer cell biology, and biomembrane science which spans transdermal drug delivery to nanopharmaceutics.
Our faculty are committed scientists/educators who also contribute not only to the teaching mission of the College in:
Pankaj Desai
PhD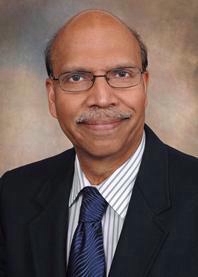 Kavssery Parameswaran Ananthapadmanabhan
Professor, Pharmaceutical Sciences
265 Kowalewski Hall
513-558-5856
Dr. K.P. Ananth (Ananthapadmanabhan) is a professor and the director of the Cosmetic Science Programs at the James L Winkle College of Pharmacy at the University of Cincinnati.  Ananth obtained his B. Tech from Indian Institute of Technology in Mumbai in 1974.  He obtained his MS and D. Eng. Sci. degrees in 1976 and 1980 respectively from Columbia University in New York, specializing in surfactants and colloids.  Ananth spent 3 years as a post-doctoral fellow and adjunct faculty at Columbia University and then joined Union Carbide Corporation, at their Surface Chemistry Skill Center in Tarrytown, New York.  In 1990, Ananth moved to Unilever R & D, initially in Edgewater, NJ and then in Trumbull CT and spent the next 26+ years in various capacities in the personal care area including leading their longer-term skin cleansing research.  He is an author/co-author in 125+ publications and 35+ patents.  He also co-edited a book titled, "Interactions of surfactants with polymers and proteins: with Dr. Desmond Goddard.  Career achievements include Unilever's Lifetime Achievement Award for Contributions to Science in 2016.  After retiring from Unilever in 2016, Ananth joined the College of Pharmacy as a professor and director of their Cosmetic Science programs.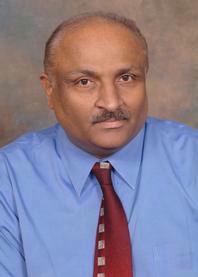 Pankaj Desai
Chair of Pharmaceutical Sciences Division
Professor, Pharmaceutical Sciences
3005 H Medical Sciences Building
513-558-3870
Pankaj B. Desai is currently Professor and Director, Drug Development Graduate Program, College of Pharmacy, University of Cincinnati, Cincinnati, OH. His research interests include pre-clinical and clinical studies on drug metabolism, transport and pharmacokinetics. The current focus of his laboratory is on the regulation of drug-metabolizing enzymes and its relevance to clinical pharmacology of anti-cancer and antiretroviral drugs. Dr. Desai directs a vigorous, extramurally-funded research program and has authored numerous peer-reviewed publications. His research has been funded by NIH, Komen Foundation, American Cancer society and various pharmaceutical companies. He has mentored over 20 MS/Ph.D. students and was the principal architect for the novel graduate curriculum in drug development program at UC College of Pharmacy. Dr. Desai is an active member of several organizations including American Association of Pharmaceutical Scientists, where he served as the chair of the Drug Metabolism Focus Group of AAPS from 2001-2003. He is currently a member of the Shulman Associates Institutional Review Board and of the Transitional Research and Drug Development (TRADD) Committee and Phase I /Early Clinical Pharmacology sub-committee of the Adults AIDS Clinical Trials Group. He also serves as a member of the Experimental Therapeutics Study Section for Department of Defense Breast Cancer Research Program. Dr. Desai has received numerous teaching and research excellence awards at both University of Louisiana and University of Cincinnati. These include the Researcher of the Year Award at ULM in 1994 and the President's Excellence Award at UC in 2006.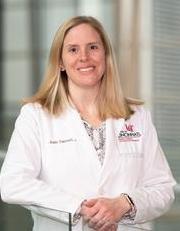 Joan Garrett
Assistant Professor, Pharmaceutical Sciences
3207 Medical Sciences Building
513-558-0741
The overarching aim of my research program is to better understand signal transduction pathways involved in cancer. I am personally committed to a career in mechanism-based translational research so that I can impact the lives of cancer patients. Our work covers the gamut of basic cancer biology through translational studies in mouse models and human tissues, and interfaces with clinical trials. Our lab uses a variety of technologies including mammalian tissue culture, molecular analyses of gene and protein expression, gene expression microarrays, next-generation DNA sequencing, bioinformatics, protein microarrays, mass spectrometry, mouse models, and live animal imaging.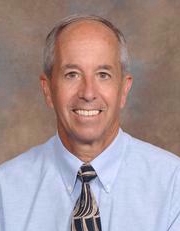 Gary A. Gudelsky
Professor, Pharmaceutical Sciences
3212 Medical Sciences Building
513-558-5735
The primary research projects being undertaken in the lab involve those that focus on the mechanisms and consequences of MDMA (Ecstasy)-induced serotonin neurotoxicity. With regard to MDMA neurotoxicity, it is our hypothesis that long term depletion of brain 5-HT occurs as a result of oxidative and/or bioenergetic stress induced by this drug of abuse. Moreover, such long term depletions of brain 5-HT are accompanied by functional consequences evident in disruptions of 5-HT neurotransmission. An additional area of interest is the neuropharmacology of second generation atypical antipsychotic agents. Current investigations focus on the differences in interactions of typical and atypical antipsychotics with glutamatergic neurotransmission.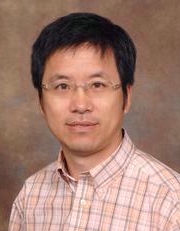 Jiukuan Hao
Associate Professor, Pharmaceutical Sciences
My researches focus on delivery of macromolecules (oligonucleotides, proteins, genes) into brain and brain ischemia stroke.
Carrie Catherine Hoefer
Assistant Professor Educator, Pharmaceutical Sciences
Medical Sciences Building
315-391-1112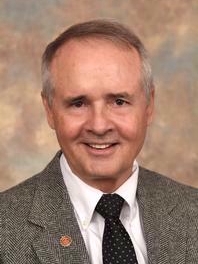 Gerald B. Kasting
Professor, Pharmaceutical Sciences
3109E Medical Sciences Building
513-558-1817
Dr. Kasting is Professor of Pharmaceutics and Cosmetic Science at the University of Cincinnati's James L. Winkle College of Pharmacy.  He teaches in the College's graduate and professional programs and serves as chair of the Divison of Pharmaceutical Sciences.  His research is in the area of percutaneous absorption.  Prior to beginning an academic career in 1999, he served as a senior scientist with the Skin Beauty Care Technology Division of Procter & Gamble's Miami Valley Laboratories, working on the development of improved skin care products.  He received his B.A. in Chemistry from Vanderbilt University in 1975 and his Ph.D. in Physical Chemistry from MIT in 1980.  He has published over seventy papers in the above areas and holds eight patents associated with his work.  He is a two-time recipient of the Shaw Mudge Award from the Society of Cosmetic Chemists and was the 2005 chair of the Gordon Research Conference on Barrier Function of Mammalian Skin.  He serves on the Editorial Board of the Journal of Pharmaceutical Sciences and Pharmaceutical Research and Development andas a referee for several other major pharmaceutical journals.  His current research is focused on the development of improved computational models for topical delivery and dermal risk assessment based on a mechanistic understanding of the percutaneous absorption process.  Projects include development of microstructural models for transport through the stratum corneum and hair follicle, prediction of solvent and pesticide absorption and evaporation rates from skin, estimation of the epidermal bioavailability of contact allergens and iontophoretic drug delivery to the nail.
In 2013 Dr. Kasting received the Excellence in Doctoral Mentoring Award from the University of Cincinnati for his work with graduate students.
 
Gary Robert Kelm
Adjunct Professor of Pharmaceutics and Cosmetic Science, Pharmaceutical Sciences
267 Kowalewski Hall
513-558-5828
Gary Kelm received his PhD in Biopharmaceutics and MS in Pharmaceutical Science from the University of Cincinnati, College of Pharmacy, and a BS in Chemical Engineering from Rose-Hulman Institute of Technology.  He retired from Procter & Gamble as a Research Fellow after 36 years in 2009.  At P&G, Dr. Kelm worked in formulation and drug/active delivery research and development on personal care, OTC drug, and pharmaceutical products.  Specific pharmaceutical areas included oral care, gastro-intestinal, analgesic and anti-inflammatory, and respiratory, OTC areas included respiratory, antiperspirants, analgesics (peroral and topical), and oral care, with skin care, hair care, and weight management among the personal care product areas.  Dr. Kelm has extensive experience in product formulation, drug/active delivery (enhanced bioavailability and targeted and controlled delivery), in vitro product evaluation, preclinical models, and clinical pharmacokinetics.  As an adjunct faculty of the College of Pharmacy, he has taught graduate courses in advanced biopharmaceutics and drug delivery, and his courses in the Cosmetic Science Program cover cosmetic and OTC drug formulation as well as OTC drug biopharmaceutics.   Dr. Kelm has 22 issued US patents and over forty published articles and abstracts.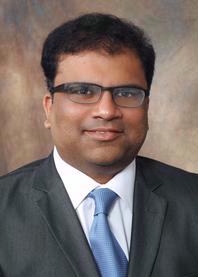 Nalinikanth Kotagiri
Assistant Professor, Pharmaceutical Sciences
3005K Medical Sciences Building
(513) 558-6161
Research in my laboratory will aim to develop innovative and advanced solutions to treat human disease through a highly multidisciplinary approach. We are interested in manufacturing novel molecular probes using small molecules as well as nanoparticulate systems for imaging disease processes and therapeutic applications. Particular emphasis is on activation of therapeutic events in targeted tissues with a high degree of spatiotemporal precision and control using photons and ionizing radiation. We involve the entire bench-bedside spectrum of chemical biology research, from bio-chemical probe synthesis to their evaluation in cell systems and animal disease models, including development of microfluidic and lab-on-chip approaches for optimization. The eventual goal is to bring together diverse yet complimentary technologies to develop useful technology platforms for basic science and clinically translatable work.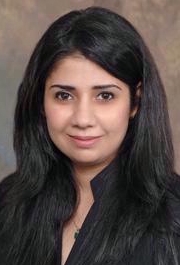 Harshita Kumari
Associate Professor, Pharmaceutical Sciences
3109 C Medical Sciences Building
513-558-1872
Harshita Kumari is an Associate Professor in the Division of Pharmaceutical Sciences at the University of Cincinnati. Dr. Kumari's work in the area of solution chemistry of supramolecular complexes is widely recognized. Her current research focuses on integrating principles of modern biophysics into material and formulation science towards the development of novel skin care, oral care, and hair care products. Her research projects focus on understanding mechanisms of delivery and deposition of actives onto the skin/hair and elucidating the parameters to control them. In addition, her research focuses on developing methods to construct novel nanometric delivery vehicles, based on the principles of self-assembly and molecular recognition. Her work is published in several peer-reviewed journals. 
Kevin Li
Professor, Pharmaceutical Sciences
3109F Medical Sciences Building
513-558-0977
Timothy Nicholas Phoenix
Assistant Professor, Pharmaceutical Sciences
3005M Medical Sciences Building
513-558-7749
Brain tumors are now the leading cause of cancer related deaths in children. The Phoenix lab is focused on advancing our understanding of brain tumor diversity and developing new tools and therapies to improve patient outcome. Current projects build on our expertise in developmental neurobiology, genomics, and tumor microenvironment interactions. These include 1) Developing novel animal models of pediatric brain tumors for preclinical studies; 2) Determining mechanisms that regulate vascular and blood-brain barrier heterogeneity in pediatric brain tumors; 3) Applying in vivo brain tumor models to determine the function and mechanism of novel oncogenes identified in human genomic studies.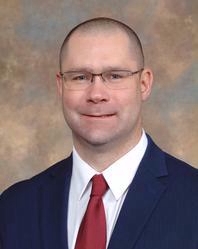 Matthew James Robson
Assistant Professor, Pharmaceutical Sciences
3202 Medical Sciences Building
513-558-0333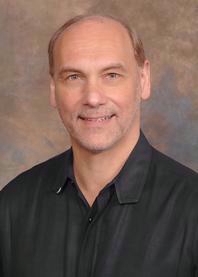 Georg F. Weber
Professor, Pharmaceutical Sciences
3310 Medical Sciences Building
513-558-0947
Dr. Georg F. Weber has made contributions to metastasis research by discovering the interaction between the molecules osteopontin and CD44 and by defining the physiologic role of metastasis genes as stress response genes. While he continues to address fundamental questions, he is researching new venues for diagnosis and therapy of cancer progression.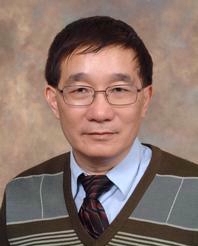 Bingfang Yan
Associate Dean for Research & Innovation
Professor , Pharmaceutical Sciences
3205 Medical Sciences Building
513-558-6279
The research program in this laboratory has concentrated on: drug metabolism with a focus on carboxyl­esterases, nuclear receptors with a focus on the preg­nane X receptor (PXR), circadian regulation with a focus on differentially expressed in chon­dro­cytes 1 (DEC1), and drug delivery with nanotechnology.  The research theme, featured by pharmacogenomic approaches, targets interactions among genes, drugs, herbs, nutrients, cytokines and their interplay.  This laboratory has published extensively in drug metabolism, hepatotoxicity, oncological signaling and drug delivery.  This laboratory is one of the first to clone and characterize the gene encoding PXR, and the gene encoding DEC1. PXR is a master regulator for drug-metabolizing enzymes and transporters, whereas DEC1 is a circadian regulator with oncogenic involvement.  Several milestone findings from this laboratory have gained global attentions and were reported by public and professional media outlets such as USA Today and Doctors' Guide.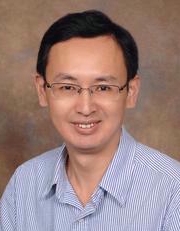 Yuhang Zhang
Associate Professor, Pharmaceutical Sciences
3005G Medical Sciences Building
513-558-0740
Research in the lab focuses in three major directions. The first project aims at elucidating the roles of different fibroblast populations in epithelial-mesenchymal interactions (EMIs) that drive skin homeostasis, hair follicle induction, and growth and to translate these findings to the clinic and hair care products for a healthy skin. Acquisition of this knowledge is critical for the effective treatment of a variety of hair growth disorders, for the regeneration of hair follicles in cases of absence or loss of hair, and for improving the functionality of tissue-engineered skin substitutes. The second project focuses on exploring the molecular mechanisms underlying tumor-stroma interactions in malignant melanoma. The goal of this project is to discover and develop novel and effective therapeutic approaches that target the tumor microenvironment for melanoma treatment. The third project consists of two on-going collaborations with Procter & Gamble beauty and skin research groups, including a skin biomarker project and a zinc pyrithione (ZPT) metabolism project. The goals of two projects are to develop/validate human skin explant model as a pre-clinical screening tool for  testing natural moisture factors (NMFs) and the safety of ZPT metabolism in human skin and for determining the comprehensive mechanisms underlying the cleansing process in order to develop new skincare products.