Pharmaceutical & Cosmetic Science, Pharmacotherapy and Personalized Healthcare Conference
April 1, 2023  |  8 am - 6 pm
The purpose of the conference is a research-based discussion of key elements of predictive, preventive and therapeutic medicine. Patient care and individual well-being are increasingly guided by personalized information integrated from genetic factors, environmental exposure and nutritional status — topics to be covered during conference sessions. Opportunities will be granted to postdoctoral and graduate trainees to present their research work in poster or symposia format. The conference is tailored to health professionals, pharmacists, researchers and trainees, as well as those potentially considering this field as a career path. 
Registration
---
Register by March 20th, 2023 for early registration. Registration includes program materials, lunch, and afternoon reception. The conference is in person, however, online hybrid options are available. Continuing education (CPE) credits are available for practicing pharmacists. 
Regular - $100
Trainee/Student - Free
With a focus on the current roles of pharmaceutical science in modern commercial product development, the conference will allow attendees to understand the current impacts of pharmacogenomics on drug discovery, development and clinical utilization. The small scale will foster an interactive atmosphere aimed to generate intensive discussions related to scheduled symposia, keynote addresses and poster presentations by trainees. Registrants will receive a certificate of participation and licensed pharmacists will earn continuing education (CPE) credits. Come join us for a personalized scientific experience! 
Small, Interactive Atmosphere Trainee Opportunities



Panel Discussions
Continuing Education (CPE) Credit Available 

Participants will be eligible to claim up to two hours of CE
Student Poster/Abstract Competition
Students may submit abstracts for poster presentations during registration. Awards will be given for best poster presentations.
Abstracts must be limited to 250 words or less
Monetary awards will be given to top poster presentations
Pharmacotherapy and Personalized Healthcare Conference Schedule

| Time | Session |
| --- | --- |
| 8:25 a.m. | Keynote Session 1 |
| 10:00 a.m.  | Specialty Presentation Session*  |
| 12:00 p.m.  | Lunch & Poster Session |
| 1:00 p.m. | Keynote Session 2 |
| 2:30 p.m. | Specialty Presentation Session*  |
| 4:00 p.m. | Career Panel |
| 4:30 p.m. | Awards Session |
| 4:45 p.m.  | Reception |
| 6:00 p.m.  | End of Event |
*Specialty Presentation Sessions: each consists of four breakout sessions:
Experimental Therapeutics

Health Outcomes

Cosmetic Science
Pharmacotherapy 
Craig W. Lindsley, Ph.D.
Professor of Pharmacology; William K. Warren, Jr. Chair in Medicine, Vanderbilt University
Drug Discovery in an Academic Setting: From Concept to Clinic
Mary Eileen Dolan, Ph.D
Professor and Deputy Director, University of Chicago Medicine Comprehensive Cancer Center
Pharmacogenomics of Chemotherapy-Induced Neurotoxicities
Yan Chen
Vice President Safety Surveillance and Risk Management, Pfizer
Drug Safety Signal Detection in Pharmacovigilance
Ed Smith
Research Fellow, Procter & Gamble
Carbon Footprinting of Materials and Compositions
Located right on the University of Cincinnati campus, the Graduate Cincinnati celebrates local legends and the city's standout architecture in every room. 
151 Goodman Dr
Cincinnati, Ohio 45219
United States
Contact for More Information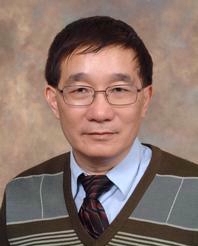 Bingfang Yan
Associate Dean for Research and Graduate Affairs , Pharmacy College of Pharmacy
3205 Medical Sciences Building
The research program in this laboratory has concentrated on: drug metabolism with a focus on carboxyl­esterases, nuclear receptors with a focus on the preg­nane X receptor (PXR), circadian regulation with a focus on differentially expressed in chon­dro­cytes 1 (DEC1), and drug delivery with nanotechnology.  The research theme, featured by pharmacogenomic approaches, targets interactions among genes, drugs, herbs, nutrients, cytokines and their interplay.  This laboratory has published extensively in drug metabolism, hepatotoxicity, oncological signaling and drug delivery.  This laboratory is one of the first to clone and characterize the gene encoding PXR, and the gene encoding DEC1. PXR is a master regulator for drug-metabolizing enzymes and transporters, whereas DEC1 is a circadian regulator with oncogenic involvement.  Several milestone findings from this laboratory have gained global attentions and were reported by public and professional media outlets such as USA Today and Doctors' Guide.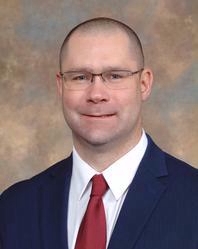 Matthew Robson
Assistant Professor, Pharmacy Robson Lab
3202 Medical Sciences Building