Office of Admissions & Student Affairs
The James L Winkle College of Pharmacy Office of Admissions & Student Affairs provides advocacy and support for student life at the college of pharmacy.
Responsibilities and services include:
Academic success
Admissions
Career counseling
Centralized academic advising
Resources for counseling services
Student conduct
Student organizations
Tutors
Correspondence with boards of pharmacy
Correspondence with scholarship
Correspondence with financial institutions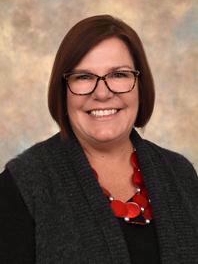 Kelly Epplen
Associate Dean for Admissions & Student Affairs
Associate Professor, Pharmacy Student & Alumni Affairs
135G Kowalewski Hall
Dr. Kelly Epplen is the Associate Dean for Student Affairs and Admissions at the University of Cincinnati James L. Winkle College of Pharmacy.  She received her Doctor of Pharmacy degree from the University of Cincinnati in 1997 and began her career at the former Health Alliance of Greater Cincinnati where her primary role was the development and implementation of ambulatory clinical pharmacist services. She has been instrumental in developing pharmacist-managed anticoagulation clinics and pharmacotherapy clinics at UC Health, as well as St. Elizabeth Healthcare of Northern Kentucky.  In addition, she was actively involved in residency training and has served as program director for both PGY1 and PGY2 pharmacy residency programs.  She joined the University of Cincinnati faculty in 2009 and established a practice within the Family Practice Center of St. Elizabeth Healthcare where she was responsible for direct patient care as well as student and resident training.  In 2019, Dr. Epplen assumed the role of Associate Dean for Student Affairs and Admissions.  She was an advisory board member for the Ambulatory Care BCACP examination review course and has several publications in the area of ambulatory pharmacy practice.  She has co-authored the business plan development chapter in ASHP's publication:  Building a Successful Ambulatory Practice and is a contributing author for ASHPs revision of the Minimum Practice Standards for Ambulatory Care Pharmacy Practice.  She is a member of the ASHP Section of Ambulatory Care Practitioners, Section of Pharmacy Educators, and has served on a number of professional committees within ASHP.  Dr. Epplen obtained board certification as an ambulatory care pharmacist in 2011 and serves on the Board of Faith Community Pharmacy.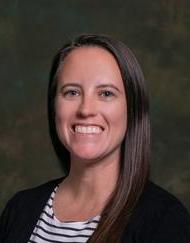 Corrine Sams
Director of Admissions, Pharmacy Student & Alumni Affairs
135D Kowalewski Hall
PharmD Admissions: Pre-application meeting/workshops, PharmCAS application review; interview coordination, early alert; matriculation and student on-boarding. 

Student Affairs: Event coordination (orientation, white coat ceremony, open houses, student awards and regontion ceremony). PharmBassadors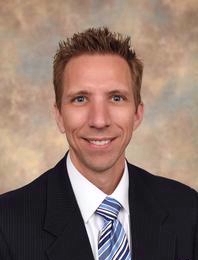 Corey Bjarnson
Associate Director, Academic, Pharmacy MS/PhD Education
3005F Medical Sciences Building
* Communicate with potential applicants in Pharmaceutical Sciences, answering questions, outline procedures, etc. 
* Coordinate with faculty with regards to admissions of students. 
* Assist incoming and continuing students with requirements and expectations of the program. 
* Review and help students throughout the program to ensure they are on track to graduate and complete the program. 
* Advise students, manage student surveys, handle concerns or issues, coordinate with GAPSS leadership for student affairs. 
* Serve as an advocate for students in the College of Pharmacy. 
* Communicate faculty, staff, or leadership needs with the student body. 
* Review degree audits and all necessary paperwork for students. 
* Certify graduates.