Walgreens Pharmacy Residency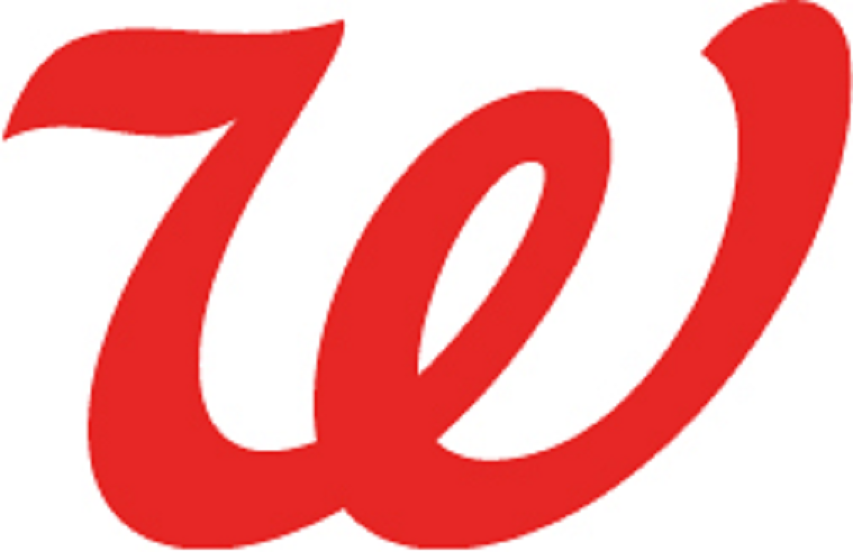 Enhance your career and experience an exceptional opportunity to become a pharmacy leader through the prestigious Walgreens Community-Based Pharmacy Residency Program in Cincinnati, Ohio. As an affiliate of the esteemed James L. Winkle College of Pharmacy at the University of Cincinnati, our transformative post-graduate program equips practitioners like yourself with the essential skills and qualifications for sought-after positions in community management, clinical practice, and specialty pharmacy. Accredited by both the American Society of Health-Systems Pharmacists and the American Pharmacists Association, our program also ensures the highest standards of excellence.
What sets our program apart from others you might be researching is the unparalleled access not only to fellow residents but also to our exceptional staff. You'll have the opportunity to connect and collaborate with a diverse group of professionals, building strong networks and receiving invaluable support. By being part of the broader Walgreens network, you'll gain entry to a nationwide community of residents, expanding your connections and access to support, and engage in collaborative projects with other Walgreens programs – opening doors to extraordinary growth and development.

Are you ready to immerse yourself in our dynamic environment towards a successful and fulfilling pharmacy career?
As a resident, you will actively engage in providing exceptional patient care services, including:
Disease state management for chronic inflammatory disease, HIV/AIDS, hepatitis, and transplant patients.
Delivery of comprehensive medication therapy management across various practice sites.
Administration of pharmacist-led immunizations and participation in off-site clinics.
Involvement in community outreach programs to promote health and wellness.
Dedicated time for patient-centered dispensing, totaling 8 hours per week.
The resident will also engage in a range of activities to enhance practice management and educator skills, including:

Designing and conducting practice-based research projects to contribute to the advancement of pharmacy practice.
Presenting research findings at regional and national professional meetings, and sharing insights with the wider healthcare community.
Educating diverse learners, including pharmacy students, pharmacists, patients, and providers, fostering knowledge transfer, and enhancing communication skills.
Completing a comprehensive teaching certificate program equipping the resident with the necessary tools to excel as an educator.
Serving as a preceptor to pharmacy students on advanced community practice rotations, guiding and mentoring the next generation of pharmacists.
Through these hands-on experiences, you will develop a well-rounded skill set and make a positive impact on patient outcomes while enhancing your clinical proficiency as a pharmacist.
At our Practice Partner Location, 260 Stetson Street, Suite F, Cincinnati, Ohio 45219, you'll be supported by and have access to our exceptional team, including:
Residency Program Director: Stephanie Cady RPh
Site Coordinator: AJ Buschle, PharmD
Preceptors:
Kristy Nguyen PharmD,
Mike Hegener PharmD, BCACP
Rich Miller RPh, Healthcare Specialty Supervisor
Kendall Germann PharmD
Steve Grawe PharmD
Megan Rasch PharmD, BCACP, AAHIVP
Bethanne Brown PharmD, BCACP
Karissa Kim PharmD, BCACP
Application Requirements
Doctor of Pharmacy degree from a college or school of pharmacy accredited by the Accreditation Council for Pharmacy Education
Ohio & Kentucky pharmacist licensure within 90 days of the start of the residency program
Complete the online resident position application at https://jobs.walgreens.com
Submission of residency application materials to Pharmacy Online Centralized Application Service (PhORCAS).
Curriculum Vitae
Three professional letters of recommendation
Official university transcripts
Letter of intent explaining why you are pursuing a community pharmacy residency and what you hope to gain from the residency program
On-site or virtual interview (upon invitation)
Presentation on topic to be determined by interview committee
Registered with the National Matching Service (NMS)
Application Process
Select candidates will be invited for an on-site or virtual interview in January or February. The Walgreens/University of Cincinnati PGY1 Community-Based Pharmacy Residency Program in Cincinnati, OH (in affiliation with the UC James L. Winkle College of Pharmacy) has been granted accreditation from American Society of Health Systems Pharmacists in partnership with the American Pharmacists Association. This Residency site participates in the ASHP Resident Matching Program and agrees that no person at this site will solicit, accept, or use any ranking-related information from any residency applicant.
Application Deadline
All application materials must be submitted no later than January 15th for candidates to be considered for our program.
As a resident pharmacist with our Walgreens program, you'll enjoy comprehensive benefits, including support for mental health and well-being through programs like Life365, an exceptional employee assistance program. Additionally, our program provides a Leadership and Management Learning Experience, offering mentored opportunities to lead cross-functional teams at various levels within our diverse, multinational corporation, spanning from store to corporate environments.
In addition to these invaluable opportunities, our residents also receive the following: 
A competitive stipend of $53,000/year base salary, ensuring a rewarding experience.
Access to a comprehensive medical plan to support your overall health and well-being.
A travel allowance for pharmacy-related conferences, allowing you to expand your knowledge and network within the field.
Paid Time Off (PTO) eligibility with the ability to accrue approximately 10 days (80 hours), depending on your average hours worked and time in the position.
ASHP/APhA Community-Based Residency Program Universal Purpose Statement
PGY1 residency programs build upon Doctor of Pharmacy (PharmD) education and outcomes to develop pharmacist practitioners with knowledge, skills, and abilities as defined in the educational competency areas, goals, and objectives. Residents who successfully complete PGY1 residency programs will be skilled in diverse patient care, practice management, leadership, and education, and be prepared to provide patient care, seek board certification in pharmacotherapy (i.e., BCPS), and pursue advanced education and training opportunities including postgraduate year two (PGY2) residencies.
Walgreens and University of Cincinnati Residency Program Description
The Walgreens and University of Cincinnati (UC) PGY1 Community-Based Residency Program offers postgraduate training to pharmacists, enabling them to achieve their professional aspirations, assume leadership roles in the field, provide compassionate care to their community, and contribute to the continuous advancements in healthcare within the Walgreens Company.
Graduates from the Walgreens Community Pharmacy Residency Program possess a valuable skill set that positions them for pharmacy manager roles in both specialty and traditional community pharmacy settings. Our program equips graduates with expertise in the following areas of pharmacy practice:
Proactive Care: Providing comprehensive, longitudinal care across the community and specialty pharmacy domains for patients with varying levels of complexity.
Management: Acquiring mentored experiences working on and leading cross-functional teams within a large, multinational corporation, gaining insights from store to corporate levels.
Health Outcomes: Collaborating with dedicated pharmacists to improve patient health outcomes through education, adherence counseling, and effective communication.
Relationship Building: Developing interdisciplinary and interprofessional teams to enhance collaboration and foster strong external relationships.
Teaching: Engaging with learners at all levels, from patients/caregivers to students and healthcare providers, to impart valuable knowledge and skills.
For further detailed information about our Walgreens Community-Based Pharmacy Residency Program, including policies, procedures, and program requirements, please refer to our comprehensive Residency Handbook available below.