The Office of the Dean at the UC James L. Winkle College of Pharmacy plays a pivotal role in ensuring the smooth operation of the college. Led by Dean Christopher K. Surratt, Ph.D., this office is the hub of essential administrative functions. Additionally, it houses the dedicated staff of the college's business office, collectively working to oversee and manage various aspects of the college's operations.
The Office of the Dean can be found on the first floor on the North Wing of Kowalewski Hall, across from the Dean's Conference Room.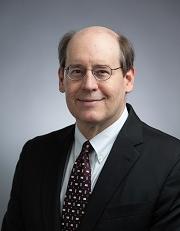 Christopher Surratt
Dean, Pharmacy College of Pharmacy
Kowalewski Hall
Bringing a wealth of experience to his role, Dr. Christopher Surratt assumed the position of Dean of the James L. Winkle College of Pharmacy in July 2022. Previously serving as the Associate Dean of Research and Graduate Affairs at the Arnold & Marie Schwartz College of Pharmacy & Health Sciences at Long Island University, Dean Surratt's educational journey encompasses B.A. and Ph.D. degrees in chemistry from the University of Virginia, where his doctoral as well as postdoctoral endeavors at the University of California, Berkeley contributed to advancing our knowledge of RNA processing and maturation mechanisms.
The goal of leading a more comprehensive effort in medication development and implementation via pharmacy and pharmaceutical science programs led Dr. Surratt to embrace the UC deanship. This new opportunity not only provided him with a new level of autonomy, a strong faculty and staff, and alignment with his research objectives but also extended unwavering support from the university administration. The allure of Cincinnati's community spirit and the desire for a more engaging environment prompted Dr. Surratt and his wife to embrace their vibrant life in Cincy, where they find themselves surrounded by friendly and welcoming neighbors.
Click here to read more about Dean Christopher Surratt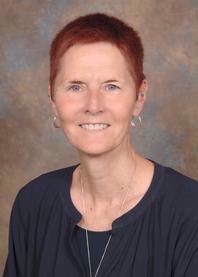 Melanie Fulton
Associate To the Dean, Pharmacy College of Pharmacy
161C Kowalewski Hall
Areas of responsibility include:
Perform administrative staff functions and activities for the Dean
Plan and manage the daily business for the Dean's office
Serve as a liaison with internal leadership/adminstrators, as well as external offices/clients for the Dean's office
Execution of special projects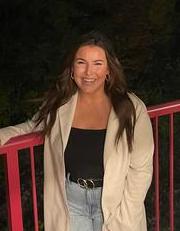 Alyssa Lynn McKinney
Marketing Coordinator, Pharmacy College of Pharmacy
Kowalewski Hall