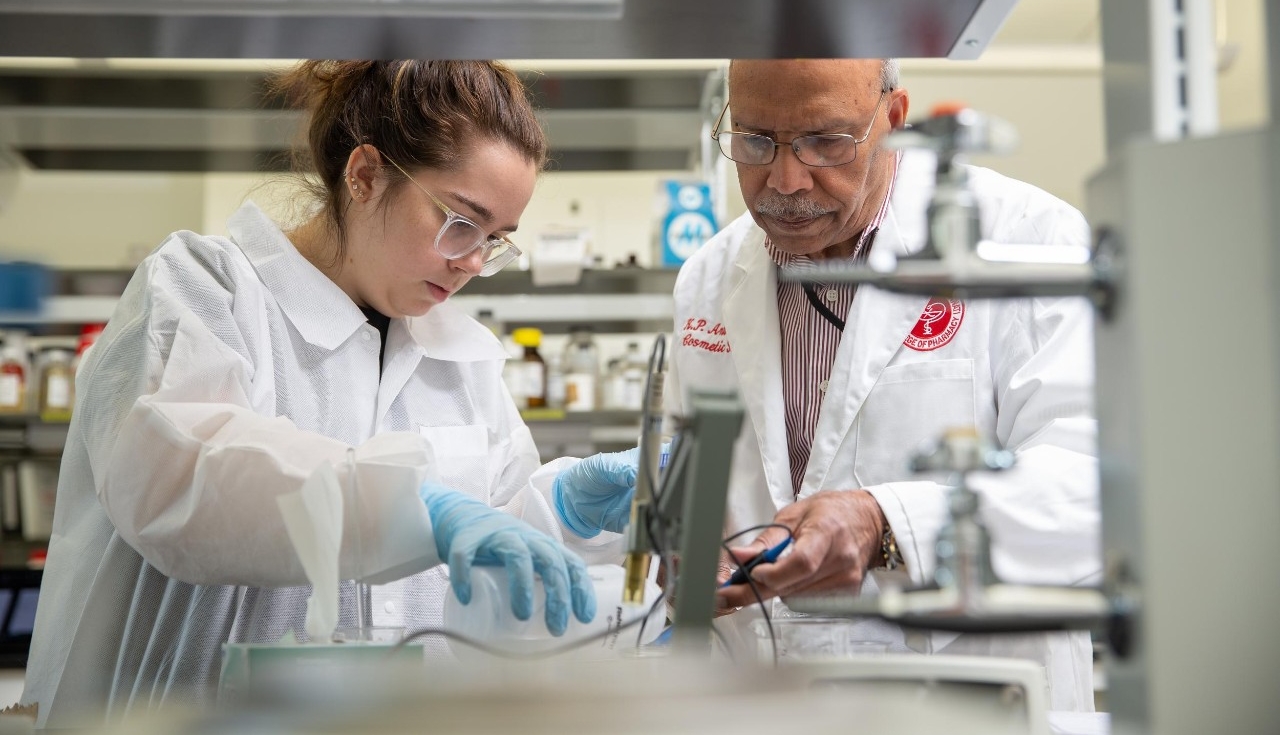 The Pre-Pharmacy program is housed within the College of Allied Health Sciences.  As students progress through the Pre-Pharmacy curriculum, College of Pharmacy admissions staff work closely with students to insure they seamlessly transition to the College of Pharmacy after completing the necessary prerequisites.  To learn more about the Pre-Pharmacy program, please visit the Pre-Pharmacy link below.
The University of Cincinnati Winkle College of Pharmacy provides students with the highest quality program to educate progressive pharmacy practitioners in a variety of healthcare settings.  Immerse yourself in real-world pharmacy experiences beginning on day one and continuing throughout the program!   Learn from nationally and internationally renowned faculty who continually advance practice and lead ground-breaking research and innovation.  Collaborate with pharmacy practice partners in a variety of healthcare settings at more than 190 individual practice sites, most within 30 miles of UC's urban campus.
The PharmD program uses a holistic approach to the admissions process.  Applicants are assessed as individuals taking into consideration academic, extracurricular, service,  and work experiences.  Strong candidates are able to verbalize why they have selected pharmacy as their career pathway.  Applicants are eligible to apply through PharmCAS one year prior to matriculating into the program.  The application cycle in PharmCAS opens in July and concludes March 1st of the following year.  Applicants interested in scholarship opportunities are encouraged to submit their application by December 1st of each cycle.